Cyber security analysts are predicting huge financial losses in the coming days should Ghanaian businesses fail to protect their computer systems from the threatening virus, Ransomware.
The virus is reported to have affected 100,000 computers and key data systems in about one hundred countries globally.
The affected institutions are being requested to pay 300 dollars in virtual currency Bitcoin to unlock the files for each computer.
Ghana is yet to report of any attack.
But the Principal Consultant at the ecrime bureau, Albert Antwi Boasiako cautions that the potential losses far outweigh attempts to prevent the attacks.
"Certainly we do not have figures and we need to also determine the attack levels and how Ghana is probably impacted and put figures on them."
"But if we are talking of the financial sector in which the electronic infrastructure is infected and that you are unable to access information for a day, possibly the financial experts could tell how much banks are making and that could give a sense of how much the economy will be losing as a result," he told Citi Business News.
Mr. Antwi however says Ghana is susceptible hence the need to adopt effective mechanisms to prevent any losses.
"In terms of vulnerability, if you study the exploitation, our environment is quite porous…Generally there is a lack of cyber security awareness."
Countries worst hit by ransomware virus attack
Some of the countries already bearing the brunt of the virus include India, Russia and Kazakhstan.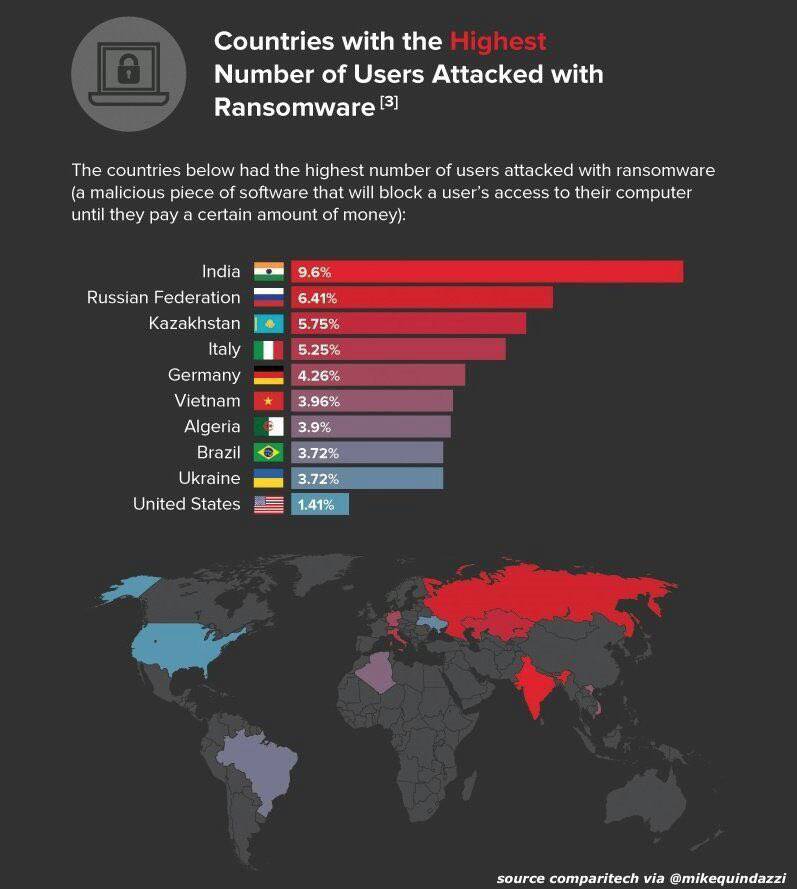 The Director General of the NCA, the law enforcement agency that leads UK response to cyber crime, have said there is no indication of a second surge of cyber-attacks but warned there still could be one.
Meanwhile Russia has dissociated itself from any role in the cyber attack.
The AFP reports that President Vladimir Putin said, "Russia had nothing to do with a massive global cyberattack, , criticising the US intelligence community for creating the original software."
Protection guides against virus attacks
Meanwhile Mr. Antwi Boasiako has outlined some advice on how businesses could protect their systems from the attack.
According to him, Microsoft has released updates for these vulnerabilities "so we expect businesses to upgrade their windows operating systems even for legacy software."
Also, he has urged businesses to acquire a clean back up for their data as well as software update.
In addition, the Principal Consultant at the ecrime bureau wants businesses to report suspicious attacks and contact the cyber experts in case of anomalies in their IT systems.
–
By: Pius Amihere Eduku/citibusinessnews.com/Ghana