The Ministry of Aviation has indicated its readiness to allow competition into Ghana's domestic air travel space in the short to medium term.
The Ministry believes the move should contribute to Ghana's competitiveness and make the country an attractive aviation hub within the sub-region.
According to the Deputy Minister of Aviation, Kwabena Okyere Darko, attempts by the NPP administration to make Ghana an aviation hub within the sub-region demands tough policy decisions such as tax cuts to reduce the cost of operation in the country.
"Ghana is prepared to collaborate with all airlines in Nigeria to also allow them to operate in our domestic market. So we are using this opportunity to invite you to invest in Ghana."
"It is the vision of our President that there should be free movement of people and goods across the West African coast and therefore it is very important that we partner airports and civil aviation organisations and governments within the sub-region to be able to provide these resources across the sub-continent."
Mr. Okyere Darko, disclosed this when he launched Africa World Airline's inaugural flight to Abuja on Monday.
Meanwhile, the Acting Director of Air Transport Management for Nigeria's Transport Ministry, Gregory Adebiyi Taiwo considers this as an opportunity to increase Nigerian investments into Ghana.
"We feel that this will help strengthen the relation between Ghana and Nigeira especially with the movement of air passenger and cargo and open up the market to private investors in Nigeria."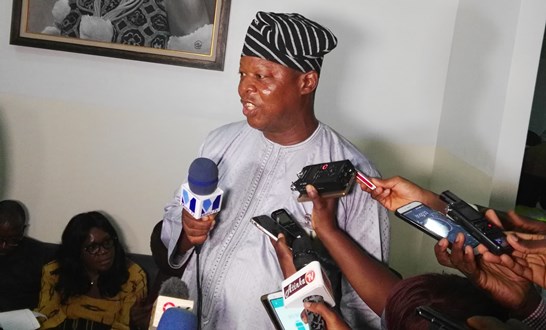 "It will increase competition between Nigerian and other incoming airlines into the country," he asserted.
Africa World Airline's Accra-Abuja route operates a flight daily every week.
The company also says it intends to increase its fleet of Embraer 145 aircrafts as it considers the extension of its operations to other markets within the sub-region.
–
By: Pius Amihere Eduku/citibusinessnews.com/Ghana