Monitoring and Evaluation Minister, Dr. Anthony Akoto Osei has disclosed that his outfit will by October this year give an account of the performances of the various ministries towards achieving set targets.
According to him, the ministries have already submitted reports detailing their key priority areas to be assessed on.
Ghana's Ministry of Monitoring and Evaluation, the first within the West African sub-region is to co-ordinate the activities of the various ministries by constantly monitoring their operations towards attaining economic development.
The Minister's disclosure also comes on the back of appeals for West African economies to intensify their monitoring and evaluation units to achieve set targets under the Sustainable Development Goals (SDGs).
"All the Ministers have but we are refining them to meet the standard. We will be organizing a workshop on that in the next two weeks so we finalise them and forward to cabinet. But all of them have submitted the first draft but it takes some time to define precisely what results you want. It is not easy to talk of what exactly you want to achieve in 2017; it could be tangible results or just output," he explained.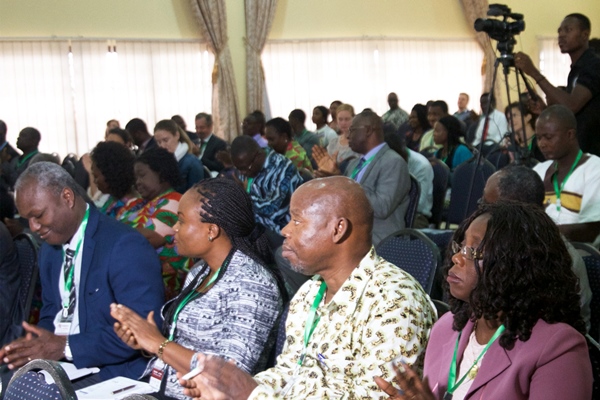 Although he couldn't readily disclose which sectors his outfit will commence with, Dr. Anthony Akoto Osei however intimated that targets for the finance and energy ministries will be paramount in the assessment.
"Finance and energy are always top on the line because of the relationship to the general welfare of the country. When there are power crisis, generally businesses do not do well so if the minister tells me he will be able to eliminate dumsor by December, then I expect him to do so," he again stated.
Dr. Akoto Osei was speaking at the first West Africa Monitoring and Evaluation conference organized by the International Centre for Evaluation and Development (ICED).
The two day conference drew over 100 delegates with extensive background in monitoring and evaluation.
The discussions largely centered on agricultural activities to give value for money.
–
By: Pius Amihere Eduku/citibusinessnews.com/Ghana