The Chief Executive Officer of the Ghana Investment Promotion Center (GIPC), Yofi Grant has stated that the performance of manufacturing companies in the Ghana Club 100 rankings show the need to direct investment to the area.
Critics of the award in the past have bemoaned the increasing good performance of the services sector while industry and the agriculture sector perform poorly.
Speaking to journalists at a media launch of the 16th Ghana Club 100 in Accra, Yofi Grant announced that this year's ceremony will focus on industrialization.
This year's event is themed, 'Industrialisation: A Tool for Job Creation and Accelerated Economic Development".
The theme according to the GIPC is in line with Government's vision to use manufacturing through the one district, one factory initiative as an economic development and job creation tool.
The GIPC also intends to use this year's edition as a launch pad of promoting partnerships between Ghanaian manufacturers and their foreign counterparts and also showcase Ghana's industrialization potential and its impact on employment creation and skills development.
The Ghana Club 100
The Ghana Club 100 event was first held in March 1998.
The event remains one of the flagship programs of the GIPC.
It is aimed at introducing a system of ranking the top 100 companies in Ghana whilst encouraging and nurturing the private sector to develop and grow to compete internationally.
The objective is to develop a database of the top 100 viable companies, as an annual "who is who" on the Ghanaian corporate business calendar and through creative media vehicles and activities, promote Ghana's corporate capacity.
It is also intended to utilize the club to gain government support and intervention to enhance the competitiveness of the Ghanaian corporate sector, team up with club members to enhance Ghana's private sector development through strategic push and pull linkages, develop an open information culture within the corporate sector, provide incentives for improved corporate performance by recognizing the top 100 performing companies and develop uniform criteria for evaluating corporate performance.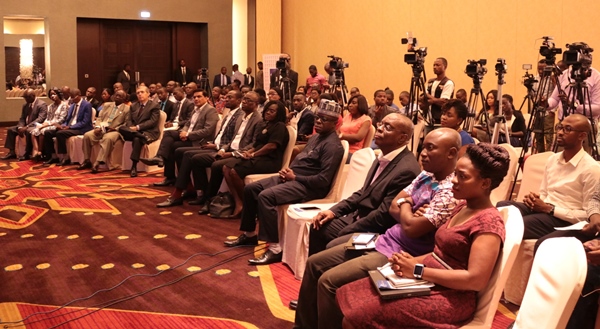 Eligibility
Limited liability companies are encouraged to apply for the 16th edition of the GC 100 event.
For companies with government interest, government shares should be less than 50%, unless it is listed on the stock exchange.
Companies are also requested to submit soft and hard copies of audited accounts for 2014, 2015 and 2016, 125 words soft copies of company profile and logo, and soft & hard copies of CEO's passport size picture.
All entrants are to submit their application and documentation to the Chief Executive Officer of GIPC by Friday the 29th of September 2017 at 5pm.
–
By: Lawrence Segbefia/Pius Amihere Eduku/citibusinessnews.com/Ghana