Universal Merchant Bank (UMB) has set out an ambitious target to become the biggest bank in Ghana by 2020.
The bank says it intends to deepen its presence in the banking sector through the provision of competitive products and services to attract majority of the banking population.
The CEO of UMB, Mr. John Awuah maintains that the bank's ability to stay relevant in the industry should also guide in achieving the set targets.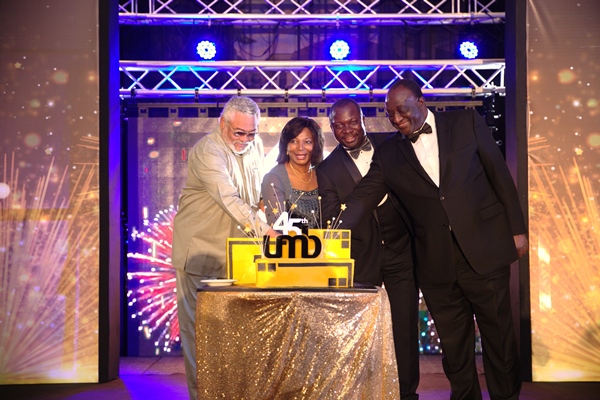 The agenda 2020 plan of UMB was disclosed at a Galaa ceremony on Friday, July 28 to commemorate the 45th anniversary celebration.
"We are very well on track; there has been a significant improvement in the way we do our business. Our focus is to build a bank that will set the pace for the development of the banking sector in the country. so we are just on track for agenda 2020 and just watch the space," Mr. John Awuah stated.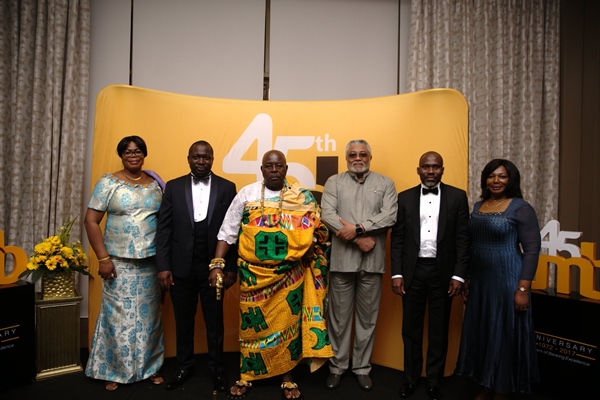 Commenting on the major initiatives being carried out to fast track this plan, Mr. Awuah asserted that more investments are being channeled into technology and human resource management to meet the changing needs of customers.
"We do not just want to be a bank with colors; we are working with our people so that they work to meet customers' needs. We just want to be a one stop shop for banking provision by making sure that all the delivery channels are efficient to drive value."
The Gala night which climaxed the bank's 45th anniversary program, witnessed massive patronage from top notch officials in the banking industry, academia, governance, among others.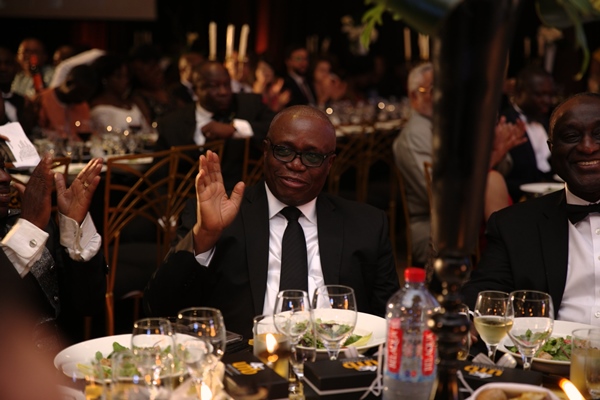 Key among the distinguished personalities present were the Former President Jerry John Rawlings, former Governors of the Bank of Ghana; Dr. Henry Kofi Wampah and Dr. Abdul Nashiru Issahaku; Minister of Trade and Industry – Alan Kyerematen as well as Information Minister – Mustapha Hameed.
On her part, the Board Chairman of UMB, Mrs Elizabeth Zormelo acknowledged the contribution of all clients, staff, fellow Board members and all stakeholders for their respective support from the bank's formative years as Merchant Bank in the 1970s till present.
She was also confident of meeting the set goals and objectives with the concerted efforts and commitment to operate within the legal framework.
–
By: Pius Amihere Eduku/citibusinessnews.com/Ghana