President John Mahama has disclosed government's plans to build another refinery within the Tema Oil Refinery (TOR) enclave.
According to him, the move will enable Ghana become a downstream petroleum hub, to increase the distribution of petroleum products within the sub-region.
The President's comment follows the resumption of operations at the oil refinery for about four months now.
The company also recently announced a profit of 800,000 dollars between February and April this year citing the conversion of its debts into bonds.
President Mahama while speaking to workers of TOR during a visit with the Prime Minister of Trinidad and Tobago, Dr. Keith Christopher Rowley said "TOR is going to grow its capital base and refinance its debt over a period of time and government is going to assist you with that."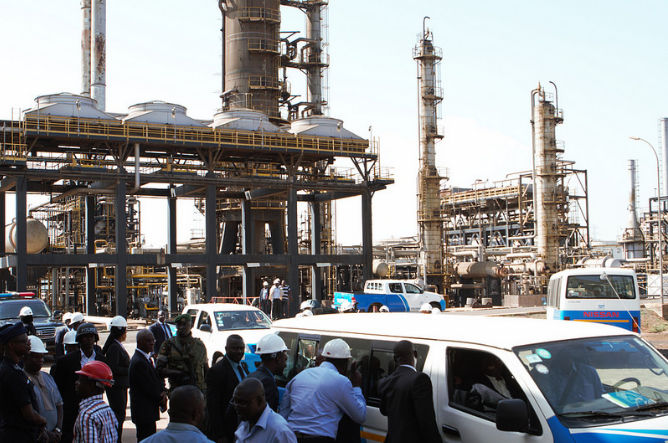 "As I said the SVM contract is coming to an end and I've given instructions to the Ministry of Power, it's supposed to revert to government. We are going to refurbish your storage tanks and expand the amount of petroleum products that we can produce and store."
President Mahama further assured workers at the facility that government will not be complecent by the current successes chaled by TOR but will ensure that another refinery is built as soon as possible.
"My vision is that insha Allah, that land there we will begin building a new refinery on it. We will ramp up this refinery to its maximum of 60,000 and then we will start the planning of a new 100,000 per day refinery," the president added.
–
By: Godwin A. Allotey/citifmonline.com/Ghana