A Hand Pollination Piloting Program has been launched by the Ghana Cocoa Board to boost production of cocoa to 1 million tonnes by 2020.
According to the CEO of COCOBOD, Mr. Joseph Boahen Aidoo, at a time where the world market price of cocoa is fluctuating, the hand pollination program will "compensate for the fall in price", as the program will increase the farmers' production.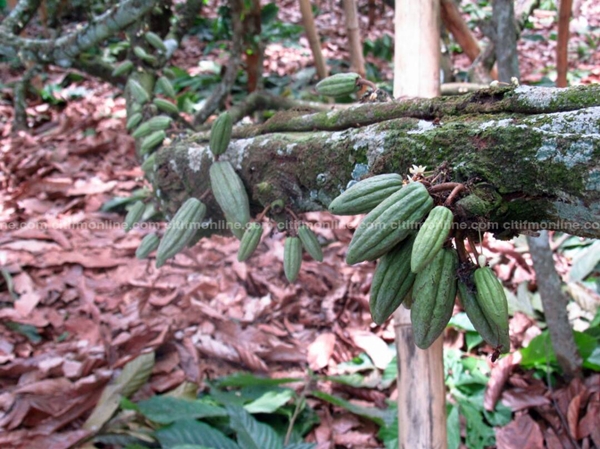 "At the moment farmers in Ghana on the average are producing 0.45 tonnes per hectare, whereas in other places such as Malaysia, Indonesia and Ecuador, they are doing 2 tonnes per hectare, some are doing even more than 2 tonnes per hectare. We want our farmers to also reach that target, but you can only do that when you're doing hand pollination, in that case, we will be having about 100 to 150 pods per tree instead of let's say 50 pods or 40 pods."
At the launch of the piloting of the Hand Pollination Program on Thursday at Mankranso in the Ahafo Ano South District of the Ashanti Region, Mr. Boahen Aidoo said the hand pollination exercise will in no way reduce the quality of cocoa pods produced on each tree.
However, "farmers will have to adequately feed the soil with enough nutrients, so that the pods are healthy, they also have to get good irrigation, and that is why our Chinese friends are here to find the best possible way of irrigating our farms."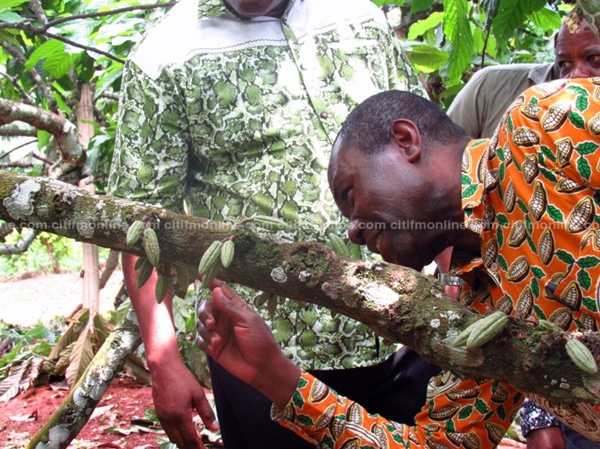 Mr. Joseph Boahen Aidoo said the hand pollination exercise will come at no cost to the farmer.
"This is the initiation stage, we want to initiate the farmers into this type of pollination so we, COCOBOD is paying for all the recruits, that is the farm crew, and we will train them at our own expense, pay them to do the jobs for the farmers, and as they do it, the farmers will learn."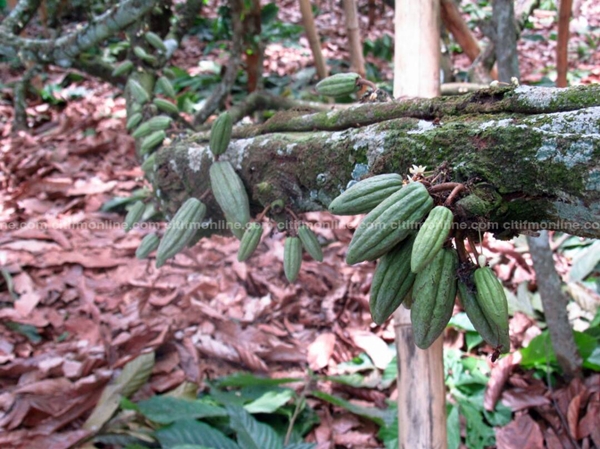 He also disclosed that 7000 people have been employed and trained to teach farmers the hand pollination method across the six (6) cocoa growing regions in Ghana.
Hon. Joseph Boahen Aidoo said 30,000 youth will be employed in the program by April 2018.
Meanwhile, 600 clones are being considered for the second stage trials out of 3,000 clones tried at the Maban Megakarya Selection Program.
The program initiated in 2005 is to introduce an advanced planting material in Ghana that would produce high yield of good quality cocoa even under heavy pressure from the Black Pod disease and other pests and pathogens.
Enoch Kwame Nsiah said farmers will "in a matter of 5 years, get clones that are resistant to the black pod disease."
–
By: Lauretta Timah / citibusinessnews.com/Ghana